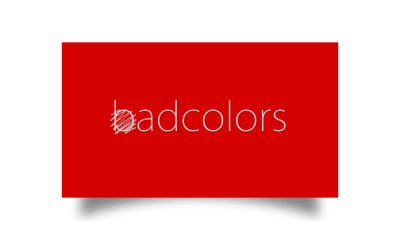 So this is how we do things (in a nutshell).
1. You need a video.
2. You contact us via phone or email.
3. We ask a lot of questions.
4. We conceptualize and send you some details on what we're thinking.
5. You might ask some questions yourself.
6. We plan, write, shoot, edit and deliver your video (it's a little different for each project).
7. Your video goes on to change the world and win loads of meaningless awards. 
8. We become friends and hang out at least twice a year (optional).

Somewhere in there you pay us.

It's all really simple to us because we do this all the time, although you may think it's less simple because you do this far less often. No worries. We got you. Just call. Or email. Deets below: 
_____________________________________________

Badcolors is a division of McCall Films Inc.
Houston:  346.708.2278
New England: 207.904.2877
email: info@mccallfilms.com (Yes, this goes to a real person, who reads it and responds in a timely manor.)
Other forms of communication include shouting, sign language, love letters and postcards. While we will accept any of these, we prefer a simple phone call or an email. 
Or you can just jot your digits into this lovely form.
_____________________________________________